THERE ARE NEWS AT VINOVAE!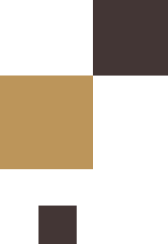 The year 2022 is a year under the sign of novelty and change.
After six years of experience, Vinovae is getting a makeover and changing its logo to more natural and warm shades.
The predominant letter is a protector of the brand and quality. It perfectly assumes the role of Vinovae's international ambassador. The mosaics illustrate the flight around the world of the different samples, the Vinottes®.
The evocative slogan delicately underlines the brand and reveals all its know-how.
A global redesign
We also took the opportunity to overhaul our website. A new simplified and refined website accompanies these changes. Ultra-visual, bright, and more human, it highlights the know-how, the patented process, and the rise in the range of products. Entirely redesigned to offer you a more fluid and intuitive browsing experience.
Ecology
Vinovae seeks to move towards 100% recyclable both with the raw materials used and the products manufactured by the company. It is one of the flagship projects of this year that requires collaborative work with all their team members, suppliers, and partners involved.
We have grown, and so have our Vinottes!
To meet all market needs, Vinovae is expanding its samples by now offering 2 cl, 4 cl, and 5 cl Vinottes® in P.E.T. (100% recyclable): a new range of products highly sought after by its international clientele.
With them, new personalized and thicker boxes have appeared, reworked to perfectly fit the shape of the new Vinottes®, making them even more attractive.
Conquering New Markets
After a successful launch in Italy in 2019, Vinovae set up in Spain on September 1st, 2021, to be closer to its customers. In recent months, Vinovae has generated 50% of its turnover abroad. This good progress commits it to look further to meet growing international demand. With its eyes riveted on the United States, Vinovae will fly across the Atlantic in 2022 to set up a new production site in California.
More than a simple sample, the Vinotte® offers a unique tasting experience and opens the field of possibilities for professionals in the world of wine and spirits. With its patented repackaging service, Vinovae is accompanying the transition of the wine industry and giving it a new lease of life to meet today's needs and anticipate tomorrow's requirements.
CONTACT
Tristan DESTREMAU
Co-founder
Tel : +33 (0)6 09 43 57 90