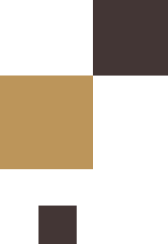 Wine Paris & Vinexpo is a trade show designed for wine professionals and will bring nearly 25,000 visitors for its 2022 edition.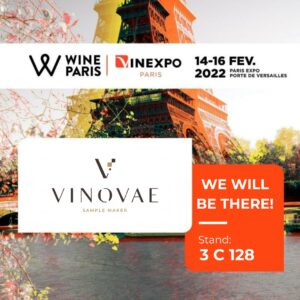 On February 14, 2022, the 4th edition of the Wine Paris & Vinexpo exhibition will take place. For three days, wine professionals and amateurs will benefit from a trade show that will bring together around thirty wine and spirits producing countries. Each year the wine Paris & Vinexpo show welcomes about 30,000 visitors. This year, despite the health crisis, the event's organizers expect 2,800 exhibitors and 25,000 visitors, of whom a third comes from abroad.
Among the 25,000 visitors are wine buyers, importers, distributors, wholesalers, wine merchants, restaurateurs, hoteliers, and sales agents of wine merchants. Wine Paris & Vinexpo is an unmissable opportunity for wine and spirits professionals to make new connections and find new distribution networks.
Why participate in Wine Paris?
The Wine Paris & Vinexpo trade show is preparing for its big comeback! Exhibitors will have the opportunity to present their new products and their latest vintage. This year, the venue will also host the French interprofessional. With the ambition of becoming the reference "meeting" for professionals in the wine industry, the Wine Paris & Vinexpo exhibition showcases the attractiveness of the world of wines and spirits around renowned brands but also young talents and start-ups. This event propels its participants to the forefront thanks to an audience coming from all over the world.
Meet your customers and find new prospects!
More than a professional opportunity, this show is also a way to recreate convivial moments. After months of tension and doubts, the Wine Paris & Vinexpo exhibition will open its doors to the delight of participants. This event fosters the creation of new professional meetings. Also, it builds loyalty between brands and their customers, prospects, and suppliers. Different profiles from all regions will be present to discover, taste, and create new contacts. You will find many opportunities at Wine Paris & Vinexpo.
This year Wine Paris and Vinovae propose to the exhibitors an innovative commercial and marketing tool: A sample box. The Vinotte®, which looks like a wine miniature, will allow exhibitors to leave a tasty and customizable souvenir to visitors after their visit to the stand. The box of 3 or 6 samples is a fun and practical way to allow visitors to taste the exhibitor's wine a second time, thus increasing their chances of being called back. To place your order, access your customer area on the Wine Paris & Vinexpo website.
VINOVAE offers a wide range of products and services to assist wine and spirits professionals in their business development. Thanks to a unique and patented know-how, the company repackages wines and spirits in 2 cl, 4 cl, or 5 cl wine bottles: the Vinottes. A solution made in France and ecological!
From now on, the mythical business card will be replaced by a box or a Vinotte case, each one personalized to make a lasting impression.
Visit us, meet the Vinovae teams and taste a Vinotte at stand 3C 128!